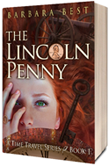 The Lincoln Penny, Book 1: Unforgettably different, painfully real.
History geek Jane Peterson just hit the refresh button on her life when, during a Civil War reenactment, she is thrust into a raging siege with brutal consequences. 2012 resets to 1862 amid the colorful, historic characters of Savannah, Georgia and bloodiest conflict in American history.
Read more >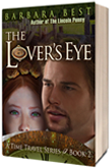 The Lover's Eye, Book 2: Remarkable sequel available on Amazon.
A heated clash between modern-day thinking and 19th century ideals emerges, as fiercely independent and impetuous Jane Peterson and her deep-seated love Bryce McKenzie from 2013 struggle to exist in 1863 wartime America.